Airbnb: Our Summer Picks
August 2018

With summer coming to a close in just a few weeks we are already planning our summer breaks for next year to keep the summer spirit going. Today we are sharing our top property picks on Airbnb that we would love to holiday in whether its in across the world or on our door step.

London, UK

This apartment oozes style from the gold accessories to the quirky patio area – great for a lazy brunch! The muted tones go against the norm of being 'neutral' and instead shades of pink, blue and green are used to soften the scheme. Being so close to Portobello Road means you can also spend some time browsing the market nearby or take a stroll through the gorgeous neighbourhood.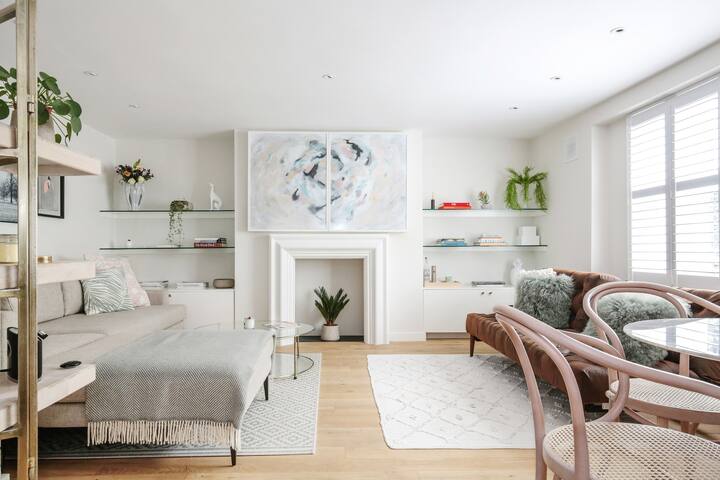 Glen Beach, Cape Town
Wow is an understatement when talking about this stunning beachfront apartment. The views alone make us want to pack up and head to sunny South Africa. This aside, the apartment is aptly furnished in a modern beachy vibe – perfect for its location. The soft colours mixed with natural materials keep the space edgy and cool whilst still being chic and stylish. Lounge on the sun loungers overlooking the beach or head out the back to the pool to seek a quiet moment. This apartment really is dream worthy.
Topanga, California
This property is an architectural dream – the interior style really reflects the shape of the house making it super contemporary and sleek. The desert location allows you to disconnect while you relax in the pool or one of the four beautiful bedrooms which open out to stunning vistas. The furnishings reflect the environment with neutral tones and flashes of colour in a contemporary and minimal way.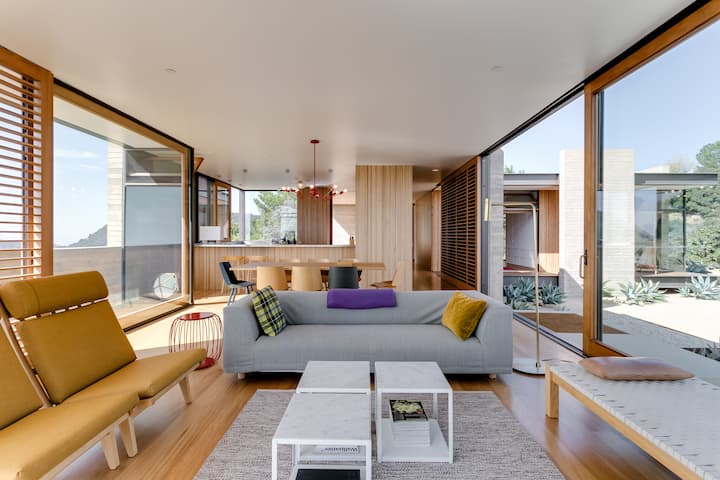 We found all these houses on Airbnb Plus and would happily holiday at any of them in a heartbeat!